Welcome to CHCHU
The Coastal Horse Care Unit (CHCU) is a Section 21 company, independently directed and operated from any existing establishments. We are a new unit with a recently established Board of Directors.
CHCU is committed to the welfare of all horses and donkeys from all disciplines of equine involvement. CHCU is based on a farm in the Cato Ridge area.
The farm is a Rescue, Rehabilitation and rehoming centre for horses who are abused or neglected.
If you cannot adopt then donate if you cannot donate then volunteer if you cannot volunteer then share with others and help raise awareness. CHCU are always in need of volunteers so get in touch to find out how you can get involved!
Mission Statement:
To protect horses from abuse and alleviate their suffering by rehabilitating, campaigning and educating.
A world where horses are used but not abused
Rural clinics and Empowerment Program

The organisation goes into the surrounding rural areas and educates owners on the care of their horses and donkeys.  These communities rely heavily on their horses for their transport and livelihood. The program offered by our organisation not only teaches them the basics of horse care but provides them with the tools to gain better productivity from the animals in a conducive environment which is both horse and owner friendly.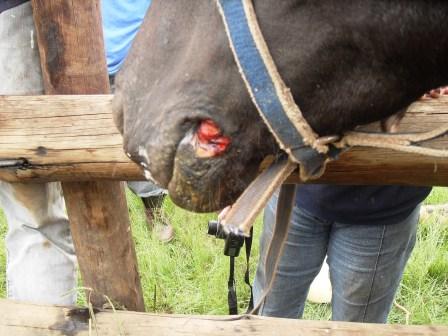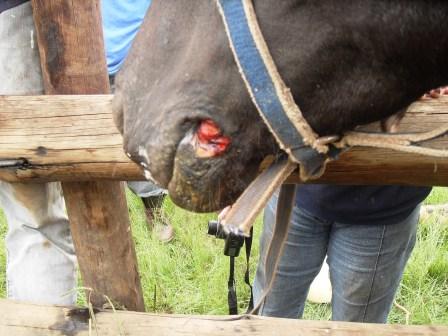 One of the main objectives is to empower rural communities through education. A number of programs are hosted where rural people are trained in farriery and saddlery which is a skills development project. The qualification received after completion of this course will provide the graduates with an opportunity to gain meaningful employment and educate other community members in proper horse care. This leads to a sustainable effect with regards to the welfare of these animals which in turn increases the value of life for their owners.
This is where your donated tack and supplies will help as it will be given to them as replacements. Donations of veterinary supplies are also used both at the centre and on clinics.
If you would like to host an event at the stunning event's venue or become a sponsor of CHCU then get in touch with media@seeupperhighway.com / 0760342877 to find out more .
Proudly sponsored by Epol
Order your Epol and other equine products from Assagay Feeds, delivery service available
Thank you for visiting www.seeupperhighway.com
SEE THE UPPER HIGHWAY

Looking for somewhere to Sleep? click here
Looking for somewhere to Eat? click here 
Looking for somewhere to Explore? click here 
Looking for more interesting Articles?  click here
Looking for the local Directory? click here